Join the Girl Bosses Rock Membership Plan and get your
ALL ACCESS PASS
to all current and future courses, lifetime access to webinar replays, and much more!
Are you struggling to figure out what it takes to make your blog profitable?
Do you totally hate reading all those income reports from other bloggers boasting of making tons of money and you are practically scrounging for pennies to buy dinner?

Do you feel totally alone in your drive and desire to become a profitable blogger (like your family and friends have ZERO interest what-so-ever in what you do)?

Do you wish you had a personal blogging mentor that you can actually afford?

Do you wish you had other women who are totally excited and driven about the exact same stuff you are and would totally do a happy dance with you over an affiliate conversion (even when it's only $1.25)?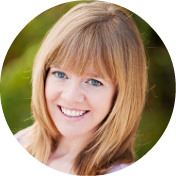 "I've tried all kinds of classes and was still hitting a wall with blogging until I enrolled in Girl Bosses Rock academy. I felt like I was doing most things "right" but not seeing results. Birl Bosses Rock training and the blog audit helped me see how I was missing a key part of my avatar. The audit results came in a video and Word document so I didn't miss a thing! I got great tips on how to decrease my high bounce rate and how to monetize more effectively. Making the changes LeeAnn suggested in my site audit made a difference the next day! I immediately saw results in how my readers interacted with my site and browsed longer.
GBR training taught me how to create content that my readers are looking for, how to create great pins, dramatically improve my SEO, and how to keep readers interested in my posts. I especially love how LeeAnn understands faith blogging and has wonderful advice for reaching others with God's love. Taking this training improved every aspect of my blog."
- Laura, Cheered on Mom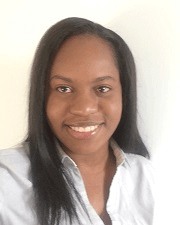 I am so glad that I joined your GBR Facebook Group and now your Membership Tribe!

I am usually a bit skeptical when it comes to blogging courses. I have been burned way too many times with high priced E-books and courses that really miss the mark on providing real value.
I have been blogging for over a year. Pinterest has been my number one traffic referrer with zero organic traffic. After my blog audit that comes with the membership, I started implementing a few of your suggested changes. I am happy to report that I am finally starting to see a trickle of organic traffic!
The traffic isn't major, but it means the world to me. I have been trying to get organic traffic for over a year now and just by implementing your suggestions, I am finally starting to see the results!"
- Shanique, Rock Solid Faith

It's time to take action and stop running circles around yourself!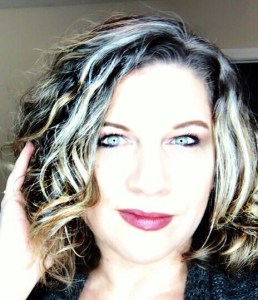 "I just wanted to write and tell you what a HUGE difference your courses have made in my blog traffic. I have seen such huge growth overall in just the week after taking the courses. I recently re-launched my blog and I was puttering along barely getting 40 pageviews a day if I was lucky. In a week it has increased into the hundreds per day! And I am still implementing what I have learned so it will only grow more!
I have done I don't know how many training courses with regards to increasing traffic and none of them have given me the results yours has!!
You definitely have a loyal client in me whenever you come out with new programs!!


Thank you so much!!"
- Diane Ferreira, Worth Beyond Rubies
** #34 of the Top 75 Christian Bloggers to Following in 2018"
Why I started the GBR Membership Tribe
Reason #1 - Focused, affordable learning
When I started the Girl Bosses Rock community, my ultimate goal was to ensure new bloggers had the tools to build and grow their blogs the right way without spending tons of money. I realize that just starting a blog can be an expensive endeavor. Then to have to keep forking out tons of money for a course to teach you each and every piece of it can really break the bank! That sort of defeats the entire reason I created this community to begin with! Blogging can truly change your financial situation - but only if you do it the right way. So, to continue with the foundations that the GBR Community was founded upon, I decided to launch the Girl Bosses Rock Membership Tribe.
My goal is to help new bloggers learn how to set up their blogs right so they can begin building a following and earning money. I see so many bloggers struggling with the basic parts of blogging and simply can't afford to buy all the latest courses - which may or may not actually help them. I was that person! I bought so many courses that I really couldn't afford and many of them weren't helpful at all. By creating a membership plan that is AFFORDABLE (the cost of a fancy coffee or lunch at your favorite spot), new bloggers can focus more on learning the techniques and strategies that will help them grow their blogs into a steady income stream.
Instead of having to save up to buy all the newest courses, you will have an ALL ACCESS PASS to all courses and digital products from the GBR Academy - PLUS, additional "members only" benefits! You will have access for as long as you are a member and you have the option to pay monthly or pay for the year in advance (and save!).
Reason #2 - Community and Friendship
Bloggers and other Work-at-Home moms often lead pretty lonely lives! Working from home means no co-workers to chat with or make plans with for after work. You become less and less engaged with old friends because they often don't "get" this whole blogging stuff.
Seriously! I am home all day with my Dobermans and my computer! I feel so isolated from my other friends because I'm so out of the loop on things and feel out of place when we do have lunch together. It really sucks not having someone to share my excitement over making an affiliate commission from a Pinterest pin or when I got my first email subscriber! Sound familiar?
I created the Membership Tribe, not only as a place of learning, but to be a place where we can share our excitement over the little wins in our blogging journey and in life. Need some extra prayers for something going on in your life? Just want to vent because your husband did or said something (you know, because men do that), or your kid totally made you feel like a bad mom for whatever reason (because they do that on occasion).
Whenever you need to talk, we are here for you! Heck, you might even find out that others in the Tribe actually live close by (OMG - the possibility of REAL human interaction with people who get me?!)!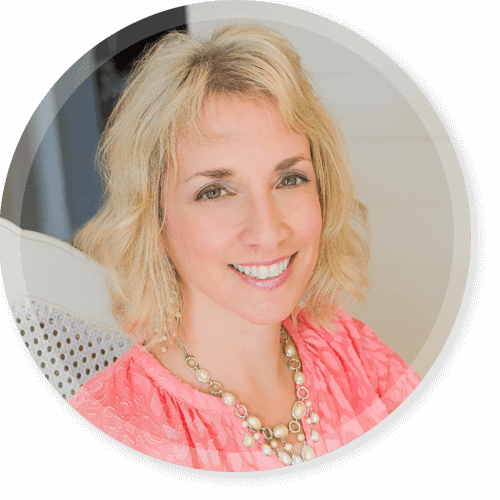 "I just want to say how much I appreciate LeeAnn and this group. Since starting I've completed:
- almost 7 courses,
- created a full planning workbook including all the post ideas for next year and how they lend themselves to opt-ins, freebies, courses, etc.
- applied to more than a dozen affiliate programs and been accepted
- created a spreadsheet to track my affiliates with links and details
- created several affiliate pins
- added affiliate links to my website and blogs - including linking to my own published works - why wasn't I doing this before??? (lack of confidence?)
- rewritten 3 posts for SEO and added affiliates
- Resurrected Pinterest and TW and started scheduling consistently
- outlined an idea for a course
- created and completed a 5-day challenge in my FB group and via email marketing

PHEW! I feel like I've gained more knowledge and ground in 2 months than I have in almost 2 years blogging."
- Mary Gallagher, Simple Life - Simple Faith
Join the Tribe of Women Helping Women Succeed!!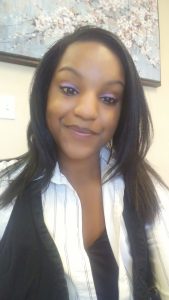 "Since starting my membership with LeeAnn and Girl Bosses Rock, I've learned so many new things. Not only have I learned a lot to increase my traffic to my blog, but she also takes the time and dedication to make sure you succeed. Heaven sent is what I can say! Finding her page was a blessing to me and I thank God for it! I'm now part of a Christian Blogging community and it's wonderful!"
- Roslyn Chantae, 31 She Speaks

Blogging has truly changed my life!
Let me help you change yours!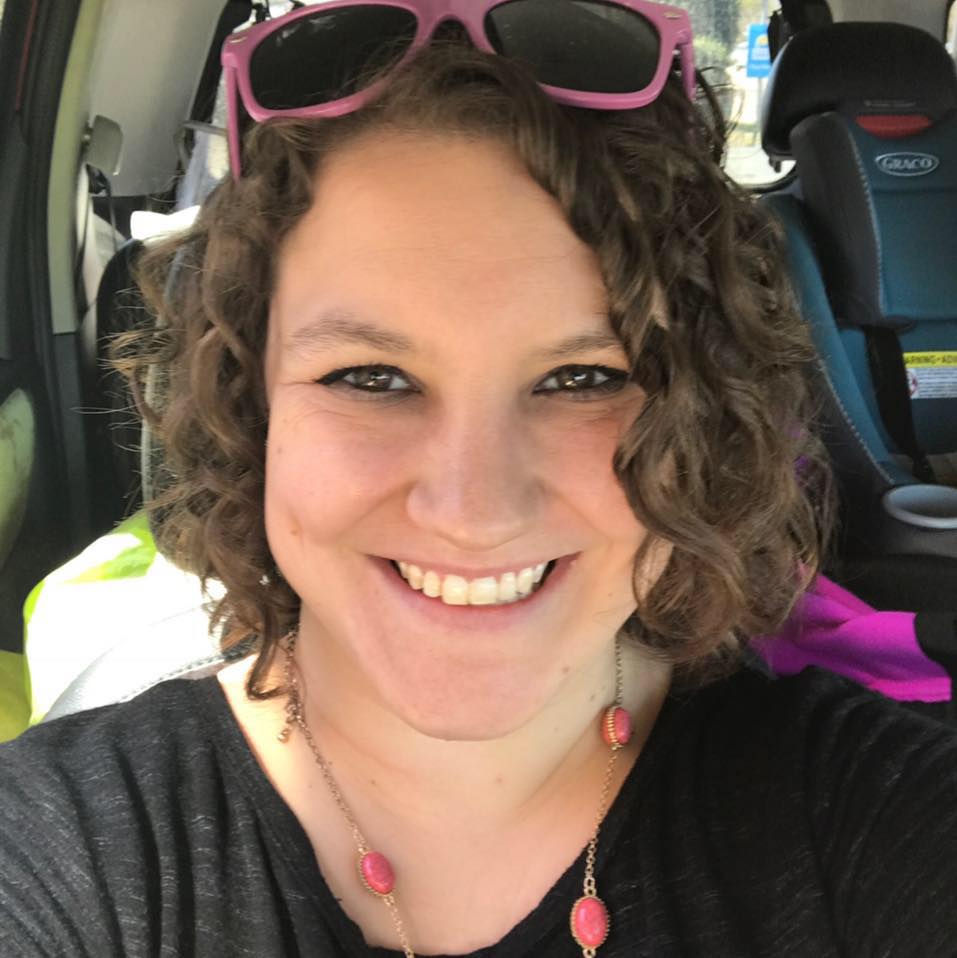 "This membership is the secret sauce for making blog traffic increase! LeeAnn is incredibly knowledgeable in the field of SEO, and each day I am learning something new. My blog traffic from Google has DOUBLED since I started working with her. Anyone can benefit from signing up, no matter if you've just started or feel like a seasoned pro. I finally feel confident in what I am doing thanks to the Membershp, and am so thankful to be at a stage of my blog now to be doing this full-time!"
- Jessie Synan, One Lost Coin

WHAT IS INCLUDED IN THE MEMBERSHIP?
The GBR Membership is created to be sort of a Personal Blog Mentor community. All Access means access to courses, premium live training and recorded tutorials, and much more!
Once you become a GBR Member, you will have FULL ACCESS to all current courses in the GBR Academy. You will also have immediate access to all future courses as they are published!

In addition to the courses, GBR Members will have lifetime access to premium training content. This includes lifetime access to the recorded training done in my online Facebook group. (From this point forward, all live training will be recorded and will only be available to non-members for up to 48 hours after the training is complete) This is super helpful for those unable to attend the live training to be able to watch the training at a more convenient time.

Free Group Coaching - GBR Members will be able to take advantage of Group Coaching Webinars for free. These webinars will happen twice each month and will have a specific topic for discussion with follow-on taskings for action. These are great for accountability and helping your stay on target and accomplish specific tasks and goals. Group coaching webinars will be recorded and uploaded to the membership course for you to watch again at any time. (Non-members will be able to attend these events for a small fee and have limited access after.) These training webinars will be more detailed than the regular live training conducted in the Facebook group and will have specific action items for attendees to work on.
The GBR Membership IS included in the GBR Affiliate Program so you can earn a 50% commission for referring new members!


Additional benefits will be added monthly based on member feedback!
Courses Included with Purchase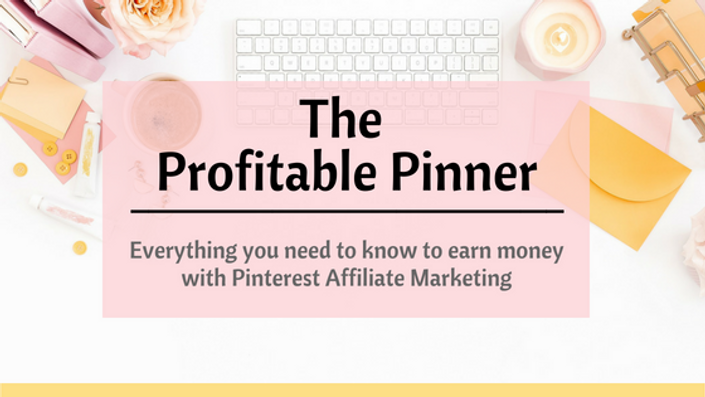 The Profitable Pinner
Everything you need to know to earn money with Pinterest Affiliate Marketing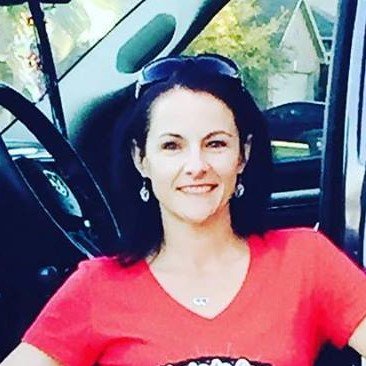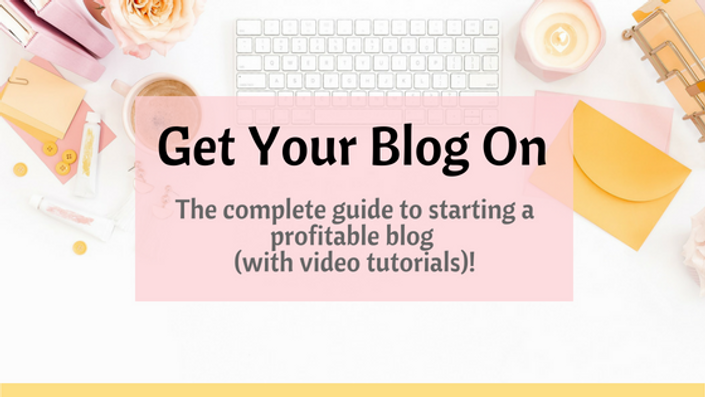 Get Your Blog On!!
A complete guide to starting a profitable blog the right way without going broke!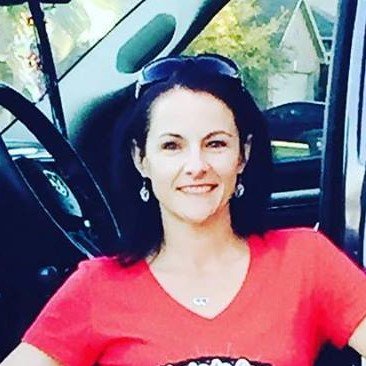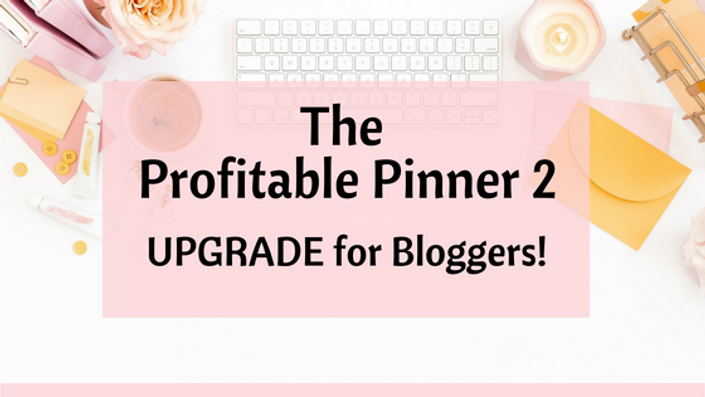 The Profitable Pinner Part 2 - Blogger & Business Edition
MORE Traffic, MORE Revenue: Take your blog or online business to the next level by harnessing the power of Pinterest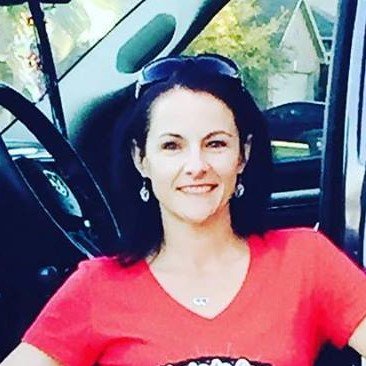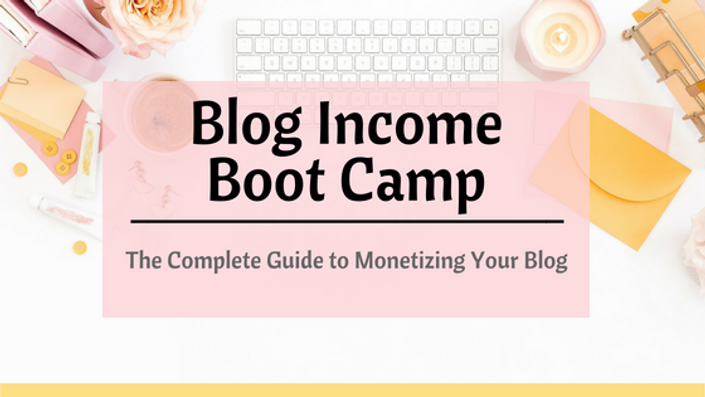 Blog Income Bootcamp
The Complete Guide to Monetizing Your Blog (and getting those darn affiliate links to convert!)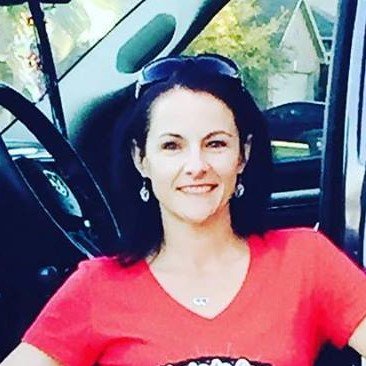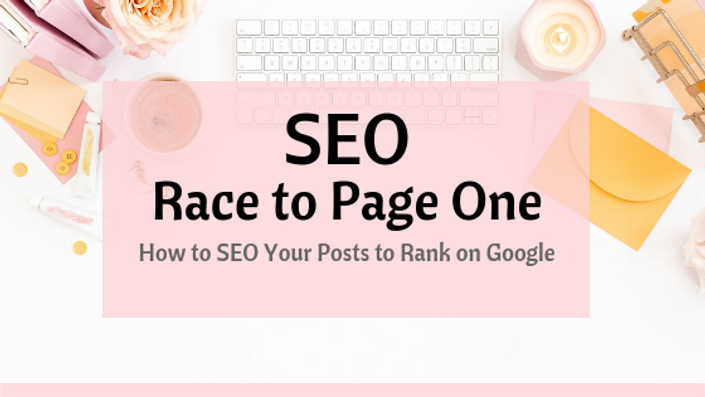 SEO Race to Page one
Learn how to do proper SEO research so your blog posts will rank on Google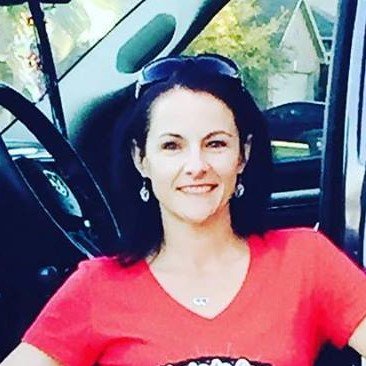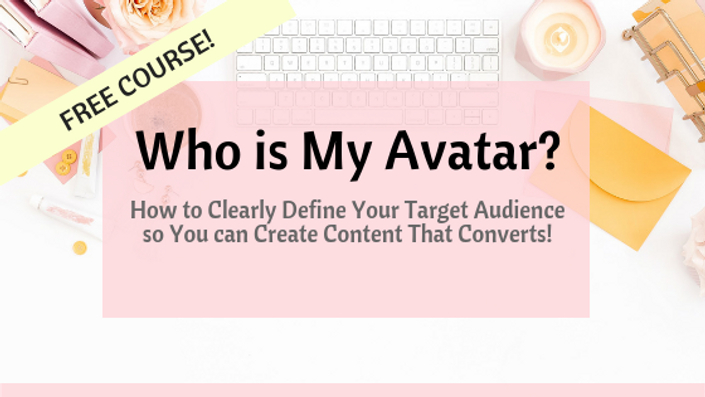 Who is My Avatar?
How to Clearly Define Your Target Audience so You can Create Content that Converts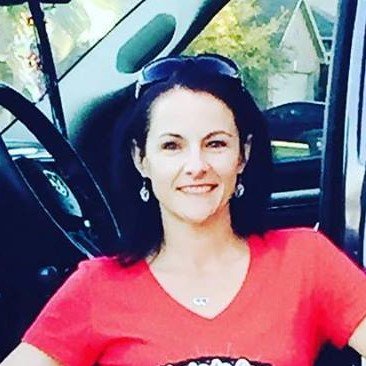 Original Price: $162
Your Instructor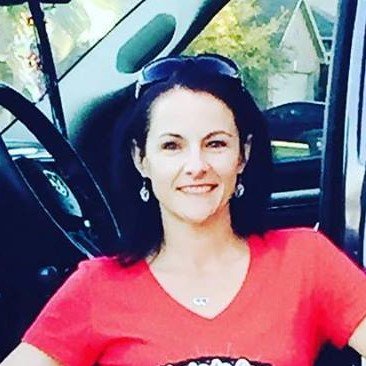 Hey there! I'm LeeAnn, a retired Navy Veteran turned Blogger and Girl Boss Ninja Coach! Aside from being a mom to two human children and three Doberman kids, I love teaching women and empowering them to turn their passions into profits by harnessing the power of the internet and Pinterest! In the last two years, I've launched My Veteran Woman Life and Girl Bosses Rock (two successful and profitable blogs) AND a profitable Pinterest Affiliate Marketing business. More recently, I launched Kingdom Bloggers specifically for Christian Bloggers. Let me help you achieve your dreams of financial independence!
Course Curriculum
Welcome and Intro
Available in days
days after you enroll
Weekly Zoom Calls
Available in days
days after you enroll
Training Videos - Start a Blog
Available in days
days after you enroll
Frequently Asked Questions
When do the courses start and finish?
You are able to access the courses at any time and continue to access them as long as your membership is active.
How long do I have access to the course?
How does lifetime access sound? After enrolling, you have unlimited access to this course for as long as you like - across any and all devices you own. Your membership grants you full access to all current and future courses. You will have complete access for as long as your membership is active.
What if I am unhappy with being a member?
We would never want you to be unhappy! If you sign up for a monthly plan, you can simply cancel your plan and you will not continue to be charged the monthly membership fee. We do not, however, offer refunds on the annual plans. I would recommend that you try us out for a month (on the monthly plan), and if you like it you can then upgrade to the annual plan (which saves you $23).