Pinterest is a Blog's Most Valuable Tool
A MOST VALUABLE TOOL
Welcome to The Profitable Pinner - Blog & Business Edition. This course is an upgrade to The Profitable Pinner and teaches the strategies for using Pinterest to increase your traffic, subscribers, AND your revenue. As you can see in the image below, Pinterest was responsible for almost 70% of traffic to my blog for a given month!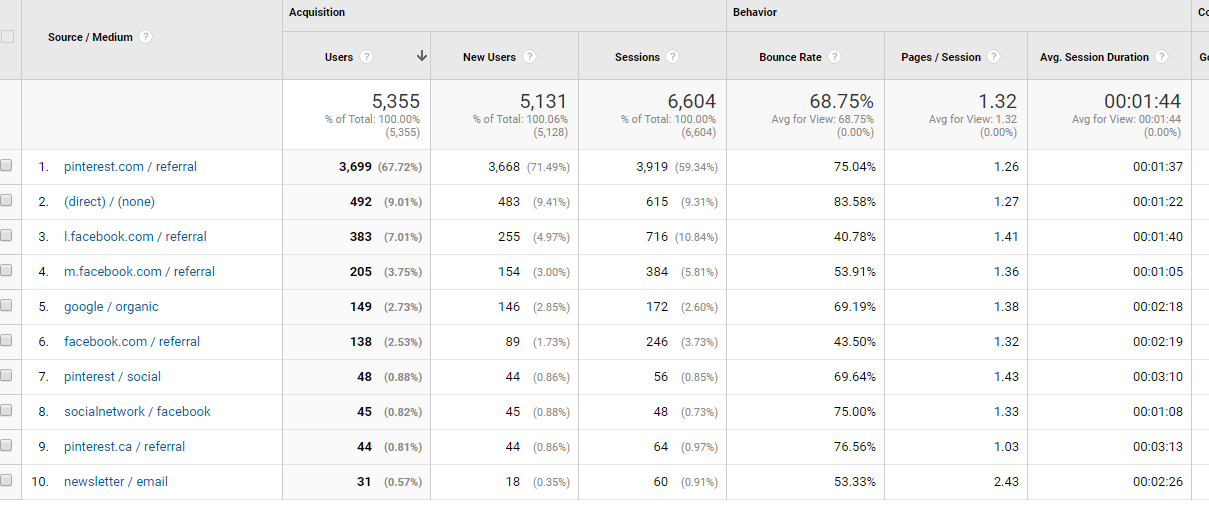 I saw almost immediate results when I began implementing these strategies for promoting my blog on Pinterest. In less than two months, my traffic almost tripled - jumping from 2640 session/ 3362 page views to 6604 session/ 8705 page views! WOO-HOO!!

During this course, I'll showing you the exact strategies that I implemented to achieve this growth with my blog.